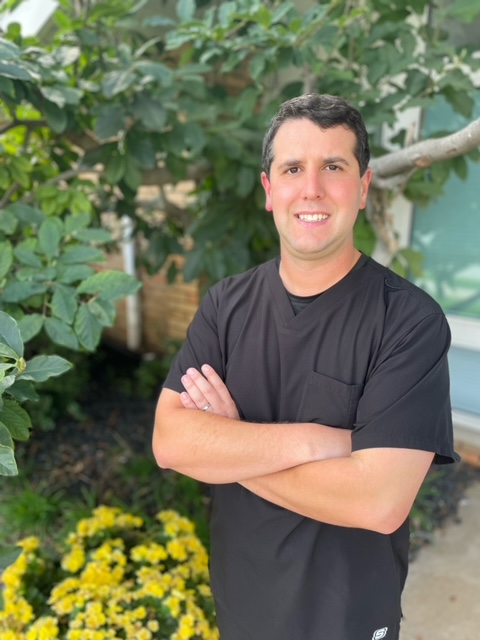 Jeffrey Selasky, DDS
Dr. Selasky is a native of the Metro Detroit area. He graduated from Plymouth High School, earned his Bachelor of Science in human biology from Michigan State University and his Doctor of Dental Surgery from the University of Michigan in 2015. During his college vacation Dr. Selasky shadowed Dr. Petrusha, who has been his mentor for fifteen years. Dr. Selasky truly believes in creating a comfortable practice atmosphere which encourages patients to achieve and maintain optimal dental health. He enjoys cultivating relationships with his patients allowing for a more personalized patient experience.
Dr. Selasky currently lives in Plymouth, Michigan with his wife Carly, his son, Oliver and their dog, Bunker. During his free time, Dr. Selasky enjoys golfing, spending time with his family and friends and cheering on Michigan State athletic teams.
Dr. Selasky is an active member in the American Dental Association, Michigan Dental Association and the Academy of General Dentistry>/a>.
Meet Our Team
At Petrusha Family Dentistry, our dentist and team will always greet you with a smile. From the time you enter the building to when you leave, we make every effort to help you have the best possible experience. We are a family-friendly dental office in Dearborn Heights, Michigan, helping patients of all ages reach and maintain optimal oral health in a comfortable and enjoyable way. If you have any questions before meeting with Dr. Dale Petrusha, be sure to call our office at 313-277-0050.

Laurie – Dental Hygienist
Laurie earned her Bachelor of Science in dental hygiene from the University of Detroit in 1983 and has been an asset to our practice since 1987. Besides working in hygiene, she is in charge of payroll and accounts payable. Laurie loves meeting new patients, especially children, because she enjoys showing them that a visit to the dentist can be fun. She finds getting to know her patients and their families very rewarding, as she sees their dental health improve over the course of their visits. By attending biannual periodontal study classes, Laurie continues her education and adds value to our office team. In her free time, she enjoys spending time with her husband, two daughters and son-in-law, attending sporting events, scrapbooking, playing tennis, bike riding and reading.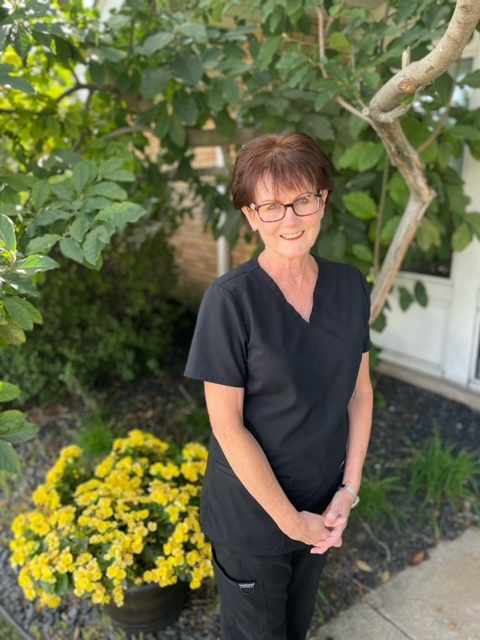 Cindy – Dental Hygienist
Cindy has been practicing dental hygiene since completing her degree at the University of Michigan – Ann Arbor in 1975. A team member at Petrusha Family Dentistry since 2003, she loves serving people and enjoys helping patients improve their health and well-being, and loves the family relationship within the practice. Cindy has been married to her wonderful husband, Mich, since 1975; together they have four children married to four wonderful spouses and eight grandchildren. She enjoys reading and gardening in her spare time, but nothing compares to her time spend babysitting her sweet grandbabies.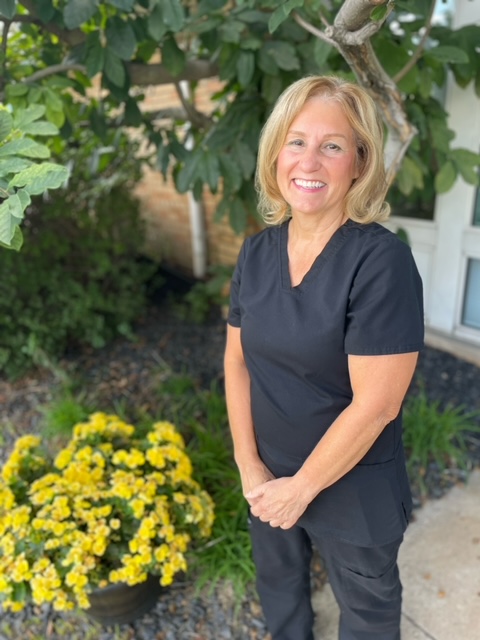 Cheryl – Dental Hygienist
Cheryl has been practicing dental hygiene since graduating from Wayne County Community College in 1987. She joined the Petrusha Family Dentistry team in 2016. Cheryl enjoys attending continuing education classes to acquire the most up-to-date information available in the field of dentistry in order to provide her patients with the best care possible. Married since 1981 to her husband, Sam, together they share a son and daughter. Cheryl's hobbies include boating and walking, along with spending time with her family.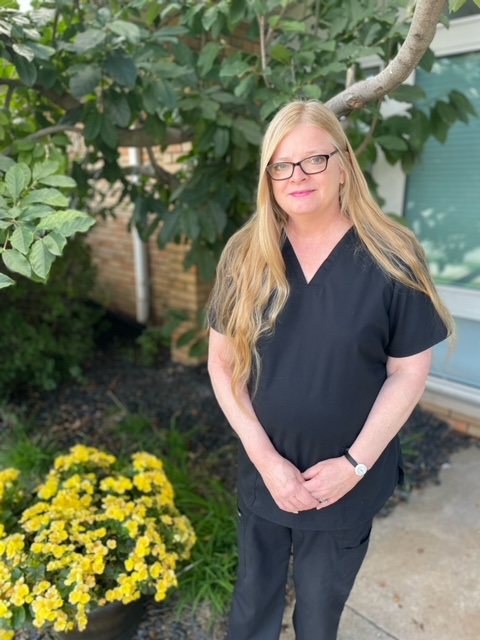 Judi – Dental Assistant
Judi joined our practice in 2019. She has been a dental assistant since 1983 both in general dentistry and oral surgery. Judi earned her radiology certificate from the University of Michigan. She enjoys making sure every patient has a good experience and is comfortable during their dental procedures. In her free time Judi enjoys traveling, cooking, dancing and spending time with family and friends.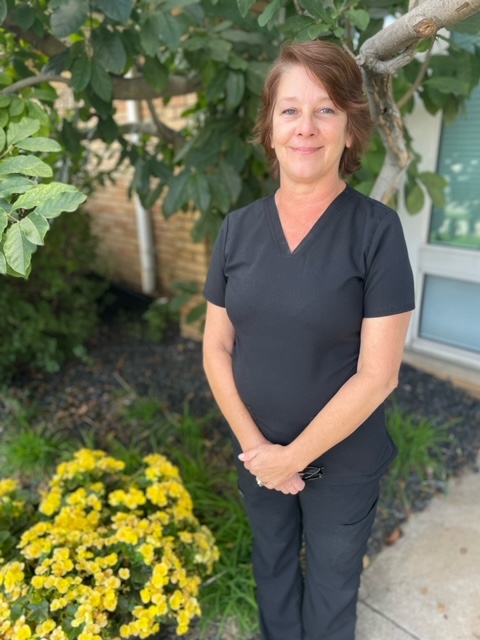 Kelly – Dental Assistant
Kelly has been working in the dental field since 1981. She has been a team member at Petrusha Family Dentistry since 2012. Kelly's favorite part of her job is the one-on-one connections she is able to develop with our patients. She makes sure every patient is as comfortable as possible. Kelly enjoys spending time with her grandchildren, family and friends, and gardening.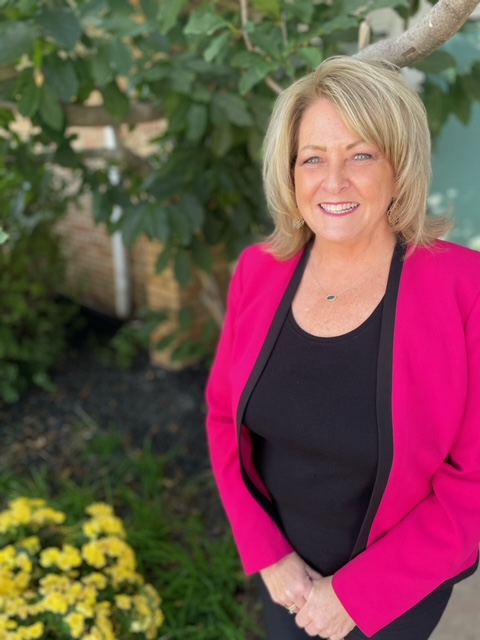 Ann – Office Manager
Ann joined the team 2013, being family oriented herself, she appreciates and enjoys contributing to the family atmosphere at Petrusha Family Dentistry. She began her dental career in 1978 working in the front office. She is a proud mother of three sons all with delightful wives, four charming grandsons and a beautiful granddaughter. When not busy with her grandchildren, Ann enjoys cooking for family and friends, and enjoys a round of golf whenever possible.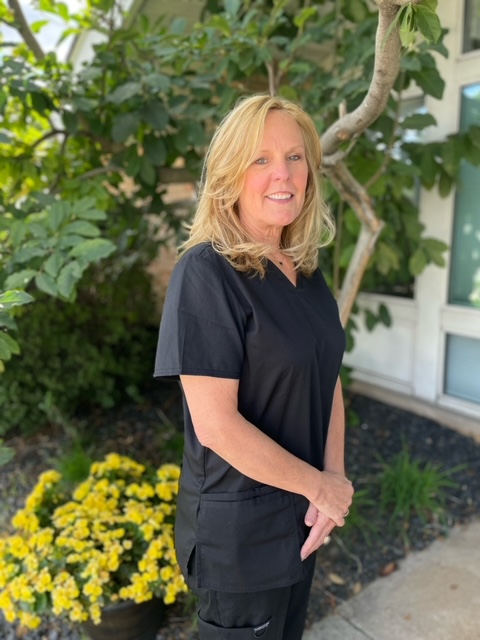 Cindy – Receptionist
Our receptionist, Cindy, has worked in the dental field since 1985, interacting with patients and helping them maximize their dental benefits. She has been with our practice since 2008. Cindy enjoys all aspects of her job, especially making patients feel welcome and comfortable, and getting to work with a very caring staff. Married in 1982, she and her husband have two sons, a daughter-in-law and a precious granddaughter. For relaxation, you'll find Cindy spending time with her family and friends or reading.
Heather – Office Assistant
Heather joined the Petrusha Family Dentistry team in 2013. She is responsible for accounts receivable and working with patients to maximize their dental benefits. She enjoys working with the other staff members to ensure the best possible experience for our patients.